Paul Kim, MD
Cross-Sectional Imaging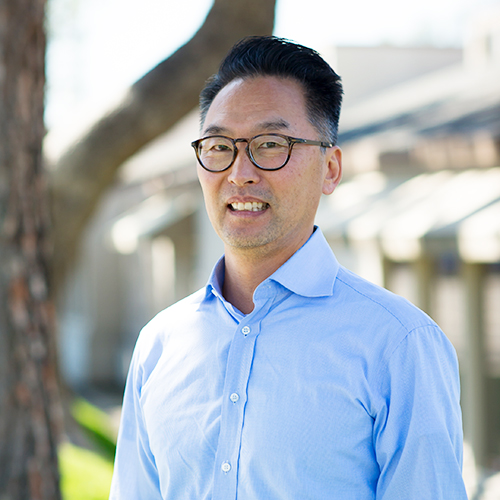 Education
Medical School: Loma Linda University School of Medicine – Loma Linda, CA
Internship
Loma Linda University Medical Center – Loma Linda, CA
Residency
Radiology Residency: Loma Linda University – Loma Linda, CA
Fellowship
Cross Sectional Imaging Fellowship: University of Southern California – LA County Medical Center – Los Angles, CA
Pediatric Fellowship – Loma Linda University Medical Center – Loma Linda, CA
Board Certification
American Board of Radiology
Publications & Presentations
Jung, T.T.K., Kim, P.S., Miller, S.K. "Effect of Sodium Salicylate on Level of Catecholamines in Perilymph." Assoc. for Research in Otolaryngology. Abstract 13:52, 1990.
Hasso, A.N., Kim, P.S. ACR Self-Evaluation Syllabus. Case I and Case 26. November, 1992.
Kim, P.S., McLeary, M.S. "Granulocyte Colony Stimulating Factor (GCSF) Induced Changes of The Pediatric Spleen as seen on MRI." Poster Presentations at American Roentgen Ray Society, San Francisco, 1998 and RSNA. Chicago, 1997.
Kim, P.S., McLeary, M.S. "Radiologic Imaging of Bowel Obstruction in the Pediatric Population." Poster Presentation at Society of Pediatric Radiology. Saint Louis, MO, 1997.
Kim, P.S., Suh, R.D., "Helical CT Angiography for Suspected Pulmonary Embolism." Poster Presentation. Los Angeles Radiologic Society, 1997.
Kim, P.S., Suh, R.D., "Unsuspected Findings During Screening CT Angiography for Pulmonary Embolism Affecting Patient Management." Poster presented at RSNA. Chicago, 1998.
Distinctions & Awards
Walter E. MacPhaerson Society Award for Research, Loma Linda Medical School
First Place for Student Research-Loma Linda University Medical School Annual Postgraduate Convention
Graduation Award for Research in Chemistry, Andrews University
Graduation with Honors, Andrews University
Personal Interests
Dr. Kim enjoys the company of friends and family during his free time. He enjoys hosting parties, surfing, and golfing. He and his wife have three lovely children that keep them on their toes. Dr. Kim is truly a kid at heart and loves playing video games and hiking with his sons.